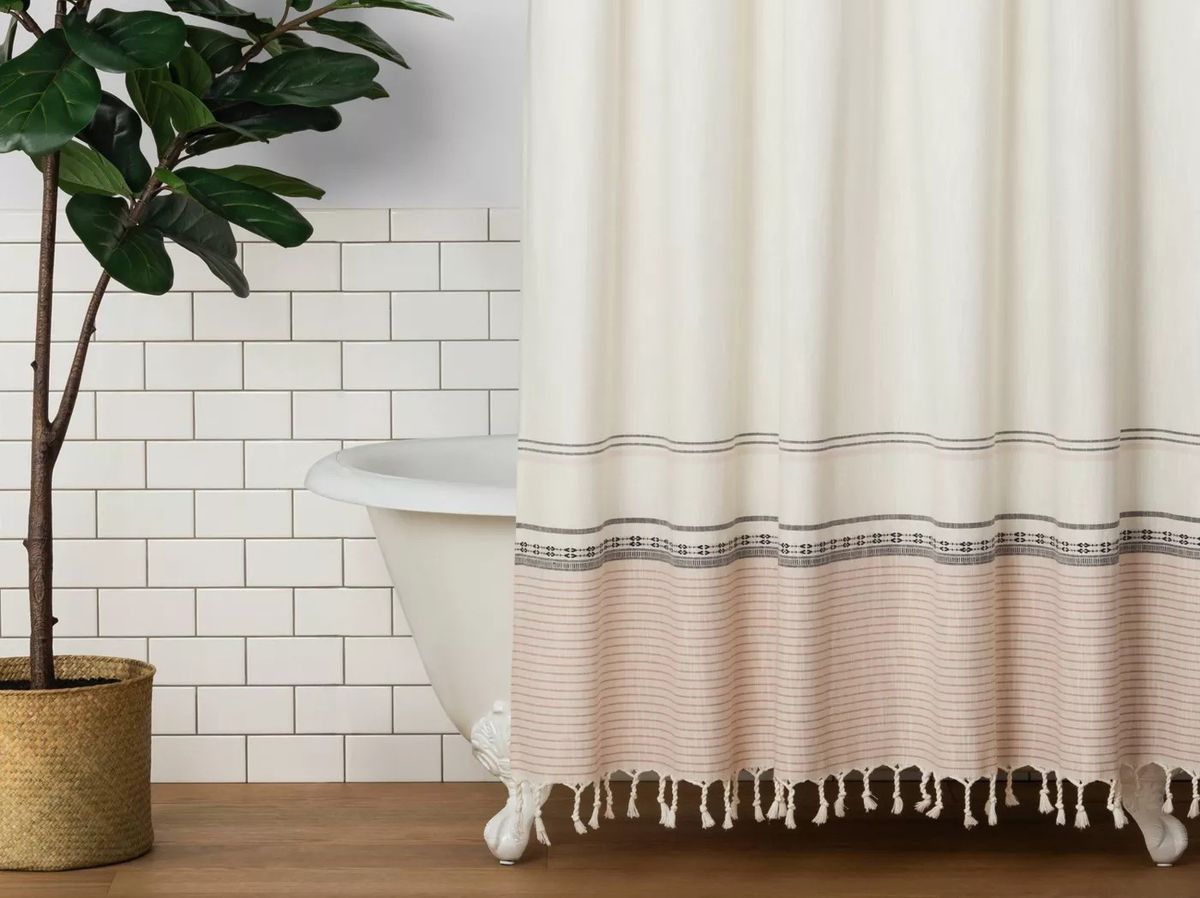 13 cute bathroom decorations under $ 25
The bathroom may be known as a functional space, but you can still create an atmosphere that suits you by adding bathroom decor that speaks to your personality. Whether you love classics, love a good bohemian aesthetic, or covet modern and sleek looks, you can do it without breaking your budget.
Just for you, we've found some of the best bathroom decors under $ 25 at favorite stores like Anthropologie, Urban Outfitters, CB2, Target, World Market and more! We've focused on some bathroom basics, storage solutions, and cool decor to get the bathroom of your dreams going.
If you're looking for more bathroom inspiration, check out our story at bathroom ideas. It might even prompt you to get a makeover.
UO Daisy Rattan Towel Ring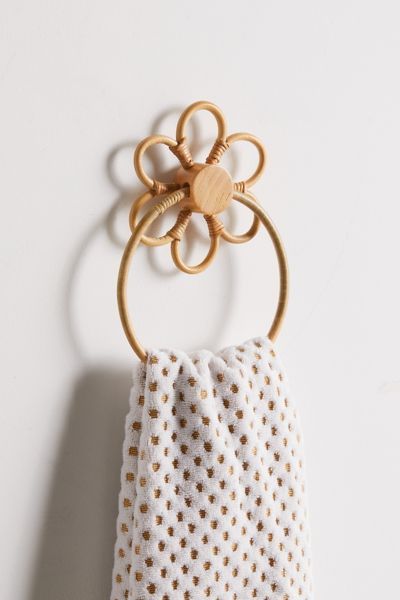 This adorable towel bar with a daisy motif adds a touch of whimsy to a bathroom. Bohemian vibes all the way.
Buy: Daisy rattan towel ring | $ 19 at Urban Outfitters
Southwestern Diamond Tufted Bath Mat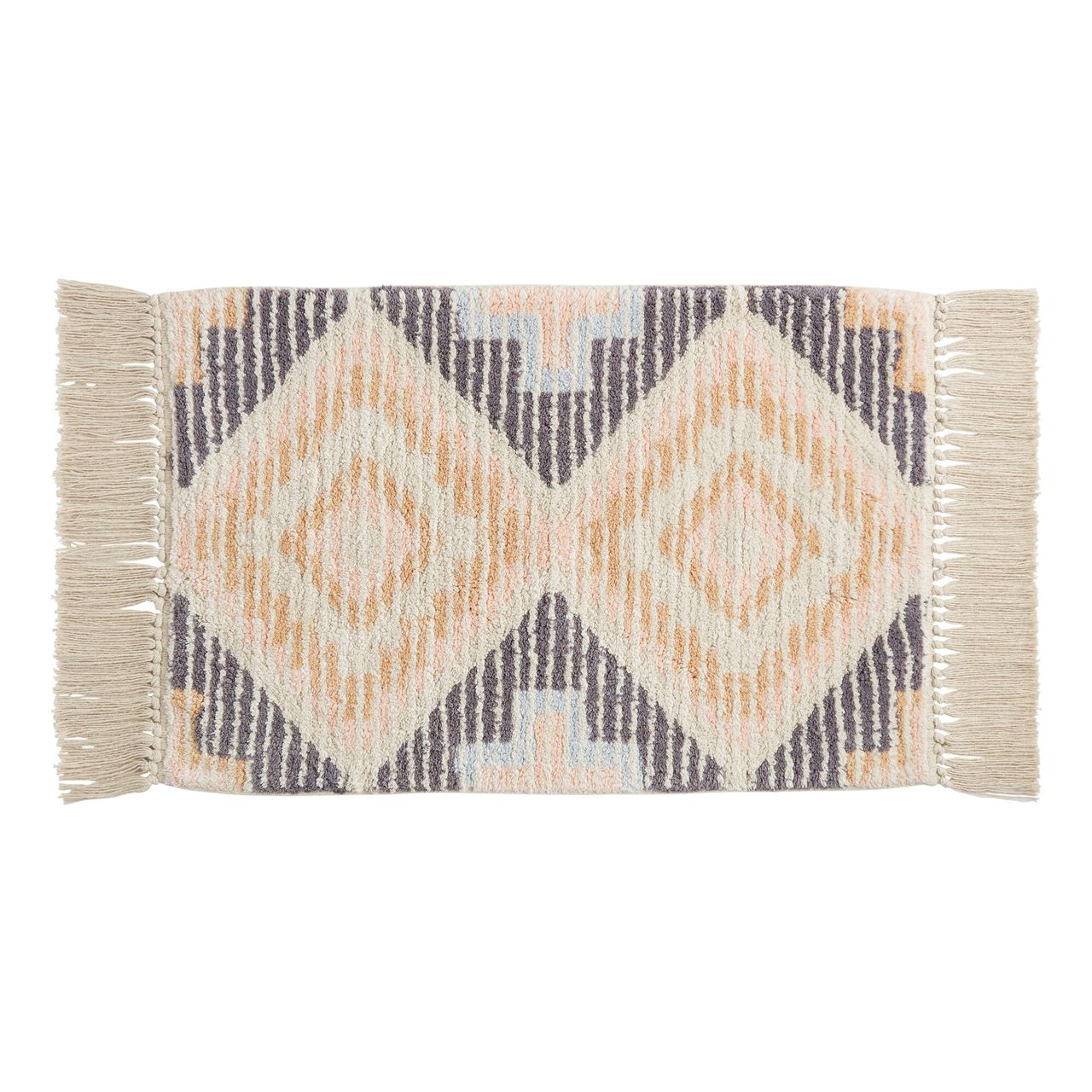 Step out of the shower and onto this plush southwest inspired bath mat in a trendy desert color palette.
Buy: Southwestern Diamond tufted bath mat | $ 19.99 in the Cost Plus Global Marketplace
Anita bath collection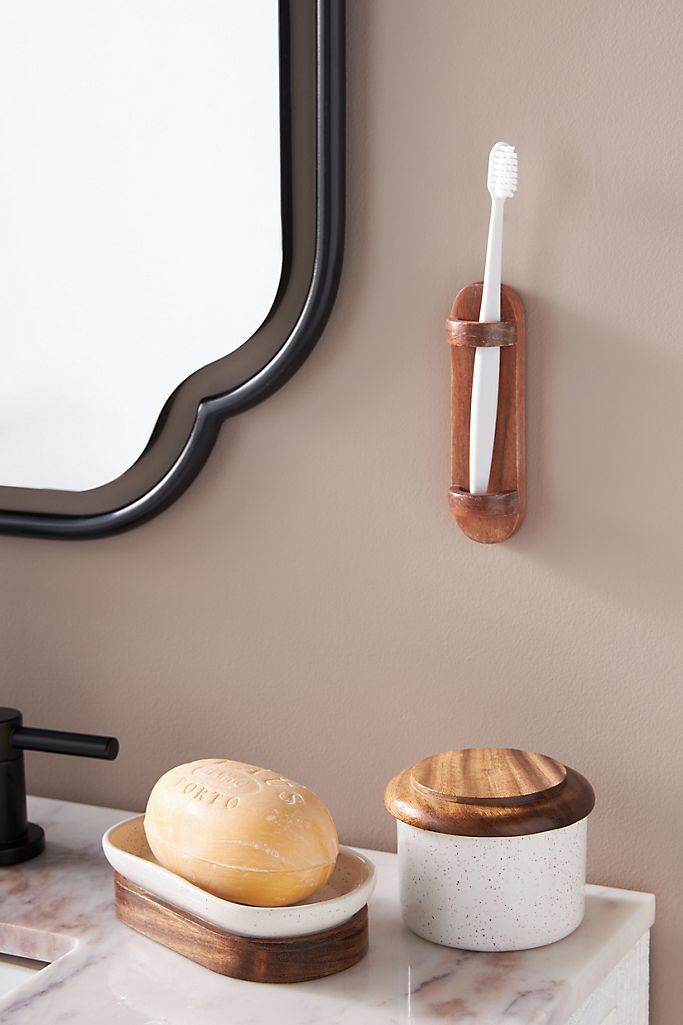 The mixed materials of ceramic and wood look amazingly fresh and modern in this Anthropologie soap dish or canister. Buy each piece together or à la carte.
Buy: Anita bath collection | $ 20- $ 24 at Anthropologie
Hearth & Hand Shower Curtain with Magnolia Ombre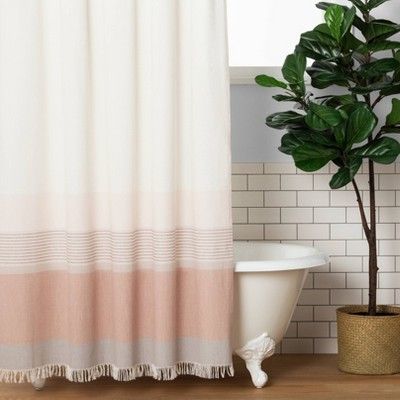 Achieve a spa-like environment without giving up on color with this subtle ombre shower curtain finished with fringes. It seems so much more expensive than it really is.
Buy: Hearth & Hand with Magnolia Shadow Shower Curtain | $ 24.99 at target
Soduku Floating Shelves Wall Mounted Storage Shelves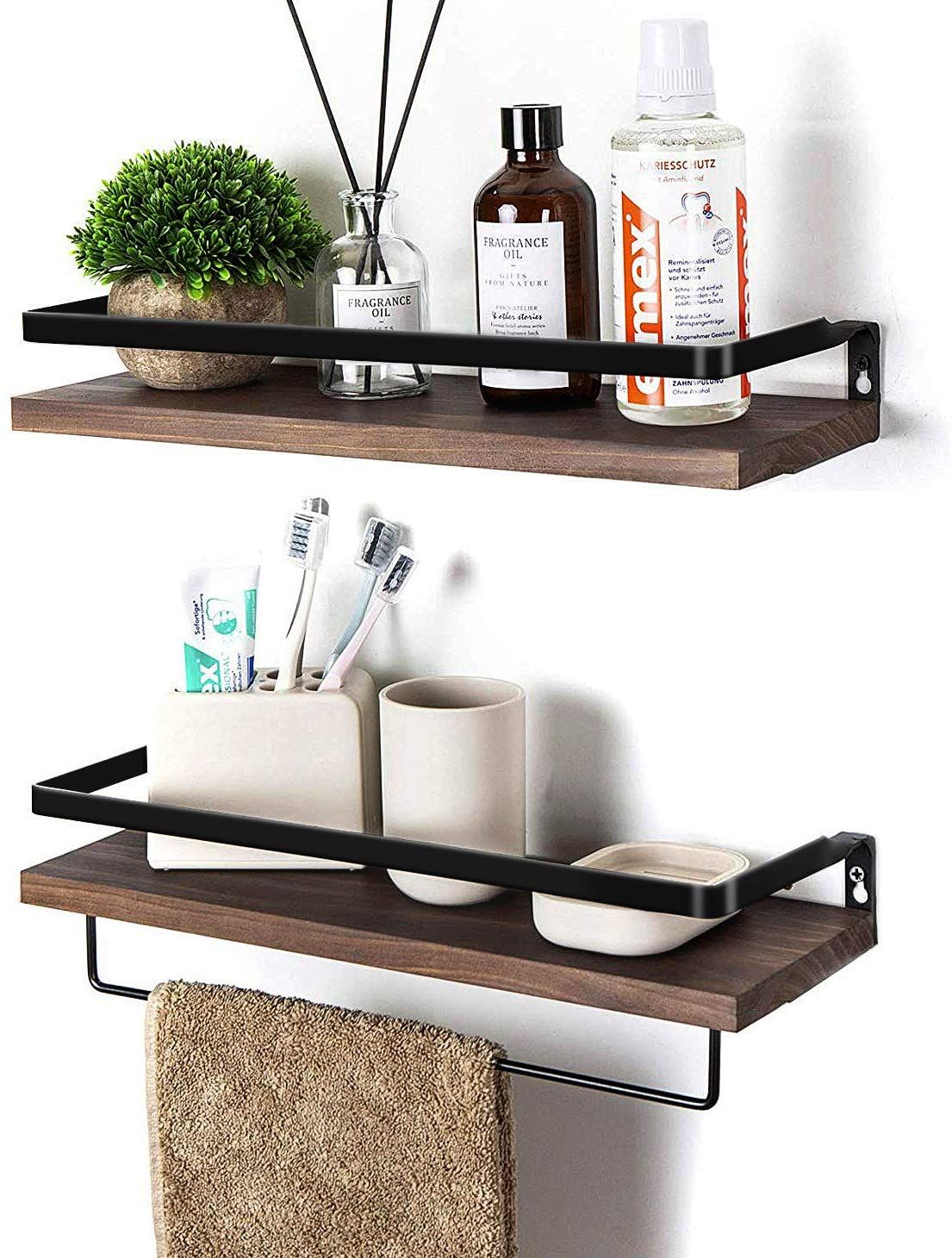 Arrange your favorite accessories, candles, small plants or toiletries on these floating shelves. They will add extra storage space above your toilet or anywhere you have extra wall space. Each pine shelf can support up to 30 pounds and is resistant to moisture and heat.
Buy: Soduku floating shelves Wall-mounted storage shelves | $ 22.99 at Amazon
Mariel Nader Mineral Soaps with Birthstones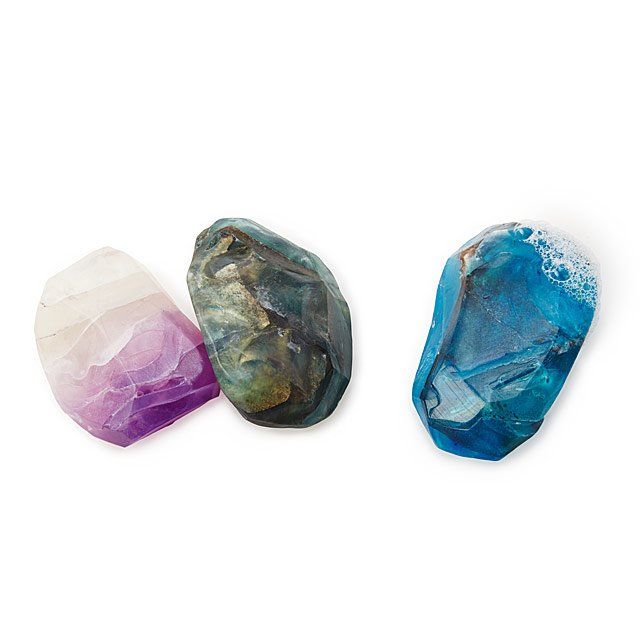 Almost too pretty to use, these unique hand-cut soaps look like real gemstones. Choose from all the birthstones available for a personal touch, although we sure want every scent.
Buy: Mariel Nader Birthstone Mineral Soaps | $ 20 at Uncommon Goods
Glass Star Hook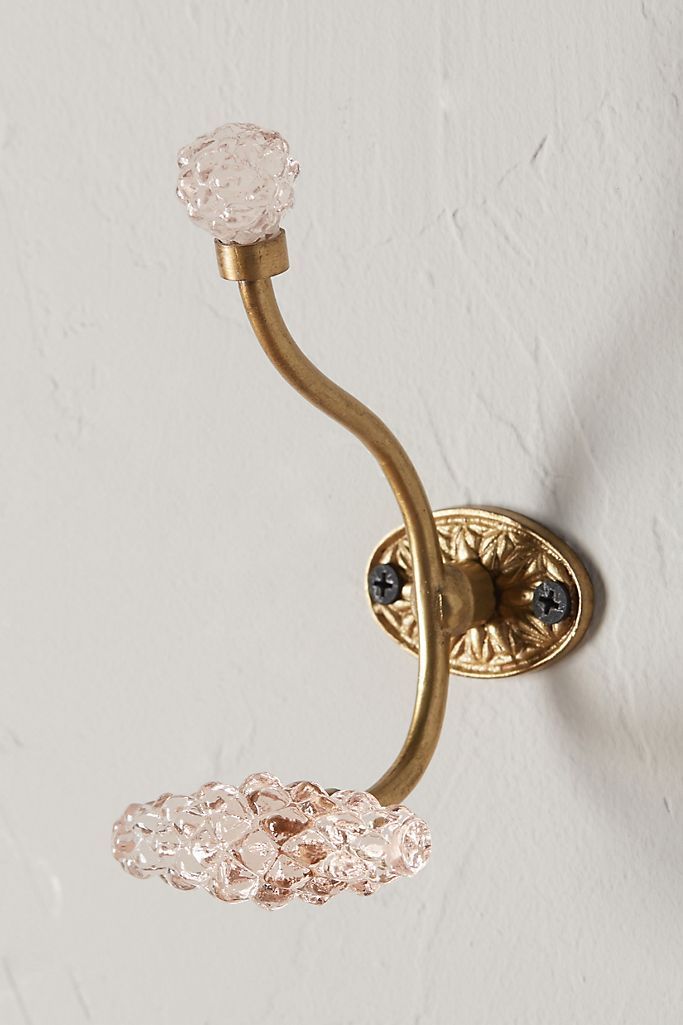 Hang your bath towel or bathrobe in style for easy access after bathing. With an element of vintage appeal, this decorative rose hook is beautifully constructed and sturdy.
Buy: Glass Star Hook | $ 22 at Anthropologie
Dawson Glass Round Boxes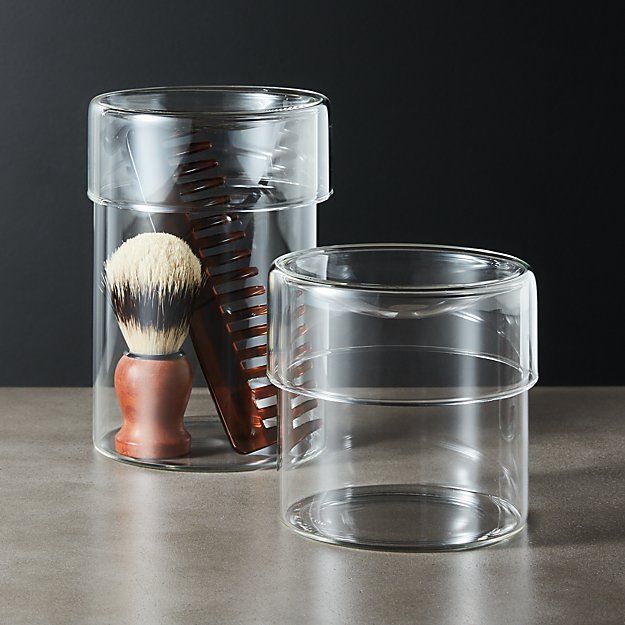 Transparent storage is chic and practical. Store small toiletries like cotton swabs or cotton balls in these stylish little boxes. The grooved cover isn't just for the looks, and is an easy resting place for rings or other small accessories while you wash your hands.
Buy: Dawson round glass boxes | $ 10.95 to $ 11.95 at CB2
Sloan hand towels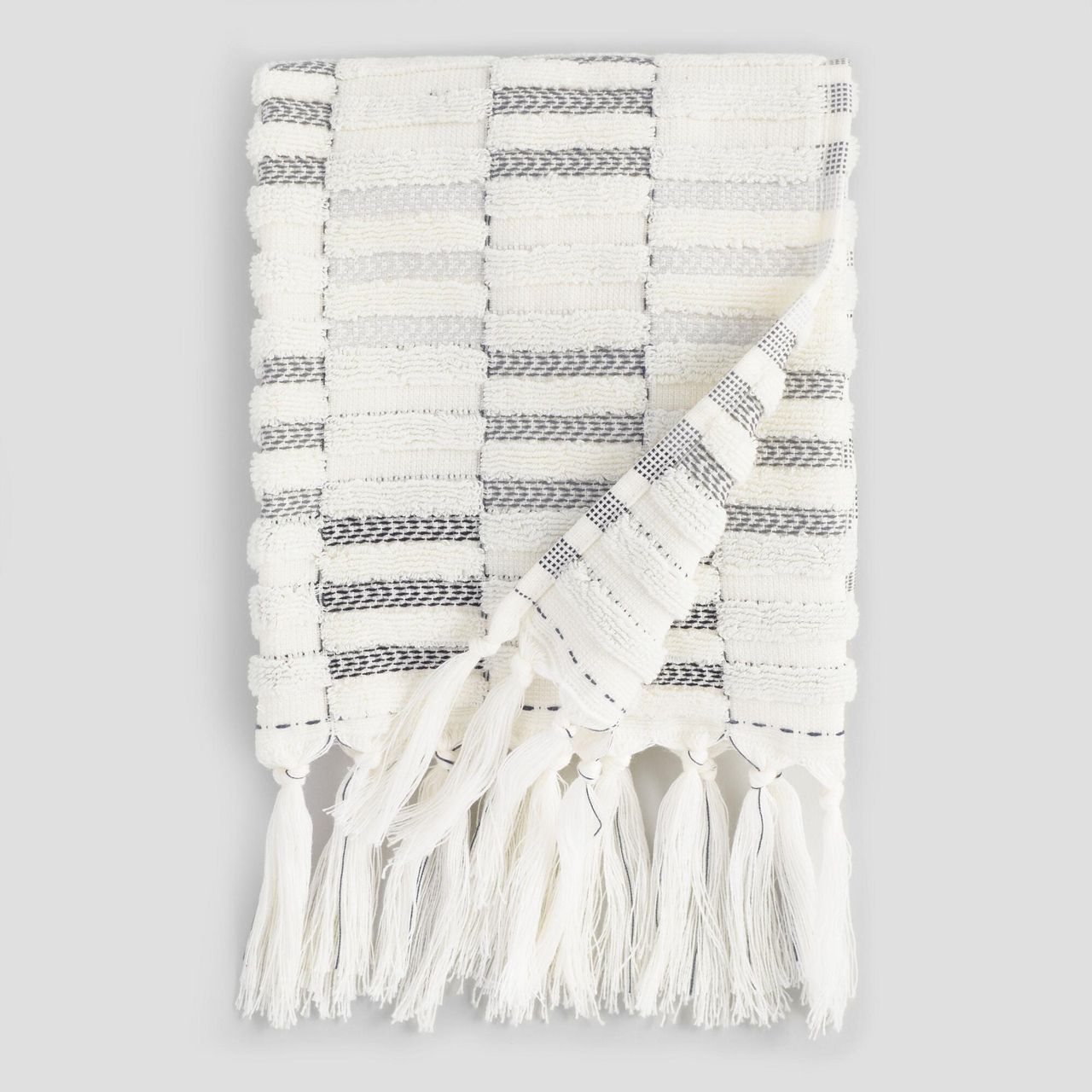 Pamper your guests who use your powder room with these chic and modern hand towels in black and ivory finished with fringes that look super luxurious.
Buy: Sloan Hand Towels | $ 12.99 at Cost Plus Global Marketplace
Nadja Line Art Woman with Flowers IV Art Print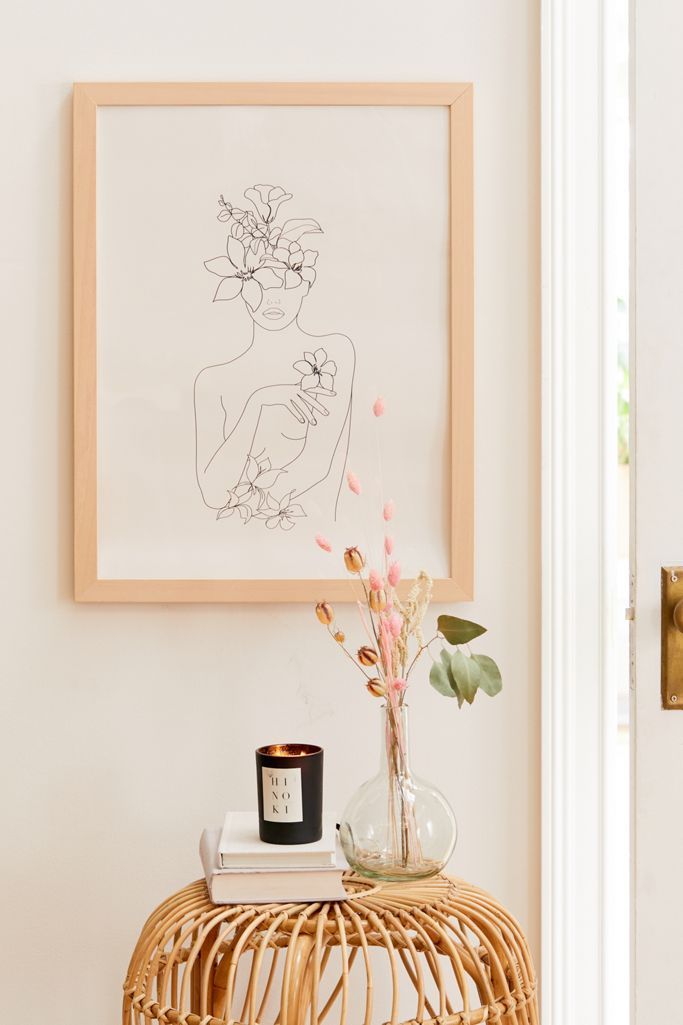 Finding affordable art can sometimes seem like a test, but Urban Outfitters has a huge selection of art prints starting at just $ 19 for an 8×10 inch format. A covered floral plaster that celebrates the female form seems to be the perfect addition to a bathroom.
Buy: Nadja Line Art Woman With Flowers IV Art Print | $ 19 at Urban Outfitters
Opalhouse solid bathroom trash can
A sleek trash can is what enhances a simply utilitarian bathroom, but we know it's not something you want to invest a ton of money on. This woven basket has a plastic liner to keep things easy to clean and a lid to contain odors. But honestly, it's so cute, you could also imagine it as a secondary laundry hamper.
Buy: Opalhouse solid bathroom trash can | $ 20 at target
Highland Dunes Albright 3-Piece Embossed Glass Polka Dot Bathroom Accessory Set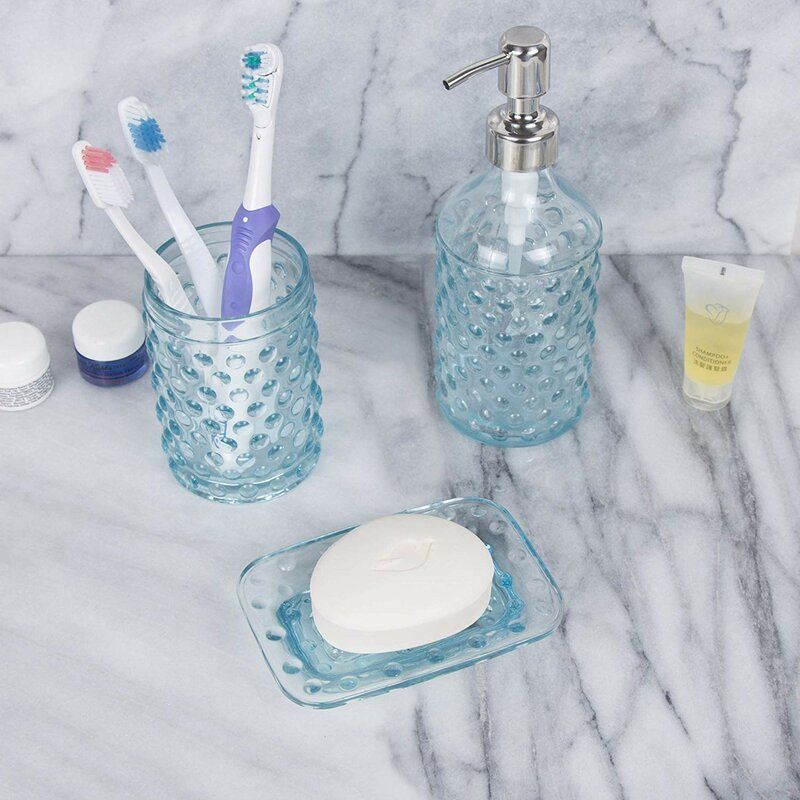 Quickly set up with this three-piece glass bath accessory set that includes a liquid soap / lotion dispenser, cup / toothbrush holder, and soap dish.
Buy: Highland Dunes Albright Embossed Dot Glass 3 Piece Bathroom Accessory Set | $ 19.99 at Wayfair
YEAKE makeup desk mirror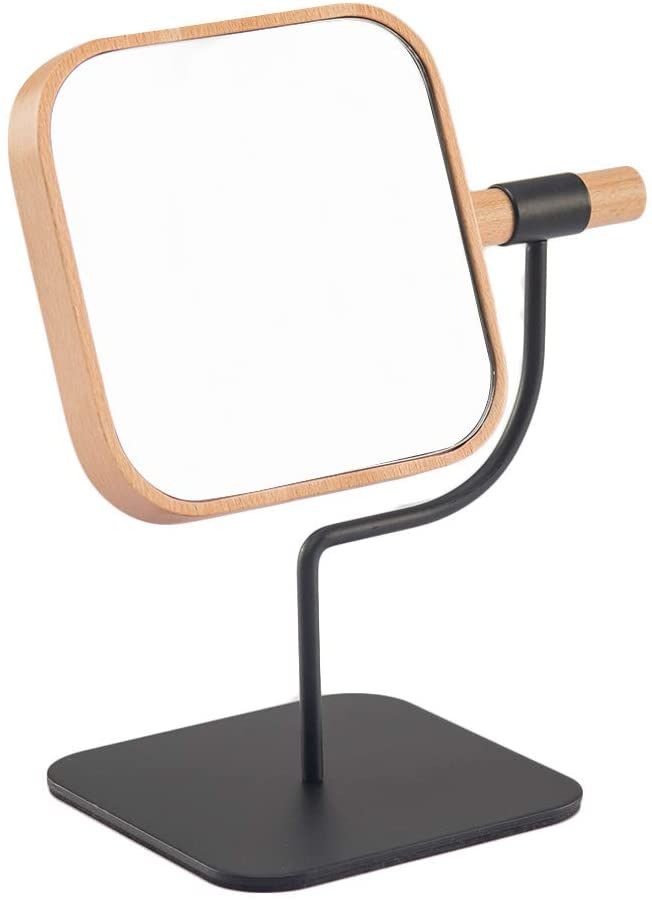 This vanity staple swivels to reveal a 3x magnification side for easy makeup application. The beech wood frame and the black metal support make this mirror a unique piece.
Buy: YEAKE makeup desk mirror | $ 14.99 at Amazon
Read more…